GIZ, Orange inaugurate third Digital Centre in Ethiopia
London, Feb. 26, 2021 (AltAfrica)-An Orange Digital Centre-an ecosystem that is entirely dedicated to digital skills and innovation, has been inaugurated in Ethiopia by GIZ and Orange Digital Centre
According to Ethiopian News Agency, ENA, the digital centre will train young people in digital technology and boost their employability.
The centre is home to the third Orange Digital Centre in Africa and the Middle East occupying areas of 500 square meters, following Tunisia and Senegal.
READ ALSO: UNECA PUTS YOUNG AFRICAN STUDENTS ON THE PATH OF ARTIFICIAL INTELLIGENCE TECHNOLOGY
The digital center is the first in East Africa that will operate as a strategic network, allowing experiences and expertise to be shared between countries and offering a simple and inclusive approach to strengthen the employability of young people, to encourage innovative entrepreneurship and to promote the local digital ecosystem, the release added.
The purpose of Orange Digital Centers is to bring together several strategic programs under the same roof: a coding school, a "FabLab Solidaire", a startup accelerator "Orange Fab" and Orange Ventures Africa, the Group's investment fund.
All of the programs provided are free-of charge, open to all and include digital training for young people, 90 percent of which are practical training, start-up acceleration, guidance for project bearers and investment.
The youth will have the opportunity to develop world-class technological skills at the digital center, it was learned.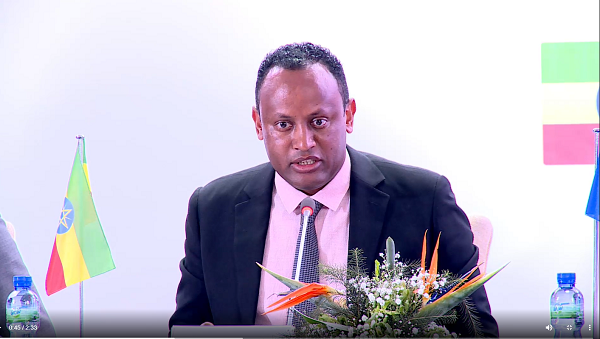 Innovation and Technology Minister, Abraham Belay is quoted as saying during the occasion that building the "Digital and Innovation Ecosystem" is a multi-stakeholders agenda that requires holistic policy envisioning, vibrant enabling system and innovative and efficient collaboration among stakeholders.
Investment Commissioner Lelise Neme said Ethiopia has a young, dynamic and trainable workforce, as well as supportive policies to enable the launching of a project as Orange Digital Center adding, "We therefore welcomed this initiative with great enthusiasm and have been supporting it since day one. Young Ethiopians will have the opportunity to develop world-class technological skills here. Young people, innovation and technology are key to shaping the future of Ethiopia."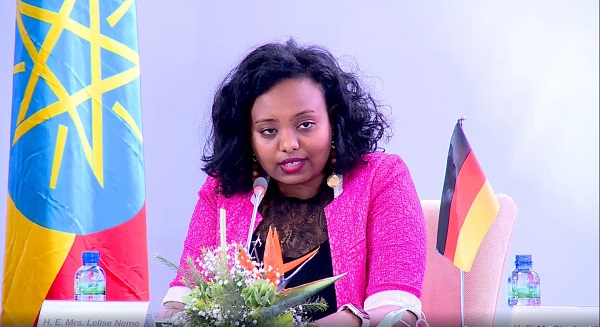 Industrial Parks Development Corporation CEO, Sandokan Debebe said Ethiopia is working hard to create a world-class ICT industries in Ethiopia.
The skills that will be developed at the digital center will be very precious to support the IPDC's goal of making ICT park as a central hub to Africa, place of technological knowledge transfer, an opportunity for IT base job creations and a base for country's progress towards becoming the middle-income economy.
Orange Middle East and Africa CEO, Alioune Ndiaye said the center will be part of a network of 32 Orange Digital Centers (ODC) based across two continents: Africa/Middle East and Europe with the support of GIZ.
According to him, the program will be complemented by two ODC Clubs that will be deployed swiftly in different regions to reach out to more young people.
German Ambassador to Ethiopia, Stephan Auer noted that the Orange Digital Center contributes to Ethiopia's digital transformation while creating local employment prospects for young people. It shows Germany's and the EU's commitment to promote inclusive and human-centered digitization worldwide.
Orange is present in 18 countries in Africa and the Middle East and has 128 million customers. With 5.8 billion Euros of revenues in 2020, Orange MEA is the first growth area in the Orange group.