England to continue with tougher restriction after lockdown
London, Nov. 22, 2020 (AltAfrica)-A tougher three-tiered system of local restrictions will come into force in England when the lockdown ends on 2 December, Downing Street has said.
Boris Johnson is expected to set out his plan – including details of how families can see different households at Christmas – to MPs on Monday.
More areas are set to be placed into the higher tiers to keep the virus under control, No 10 said.
And some tiers will be strengthened to safeguard lockdown progress.
It is not yet clear exactly how restrictions could change. Full details of the so-called "Covid winter plan" are expected on Monday, after cabinet discussions on Sunday.
Some local measures will be the same as those in the previous three tier system, used in England to tackle the spread of coronavirus up until the current lockdown began.
But the government's Scientific Advisory Group for Emergencies (Sage) is expected to publish papers on Monday saying that measures in the previous tiers were not strong enough.
The prime minister will acknowledge that the measures are difficult, while making clear they are not to last longer than is absolutely necessary, and that the need to support the economy is being taken into account.
The prime minister, still in isolation will chair a rare Sunday afternoon Cabinet meeting, and then on Monday he will make a Commons statement to MPs and publish his "COVID Winter Plan".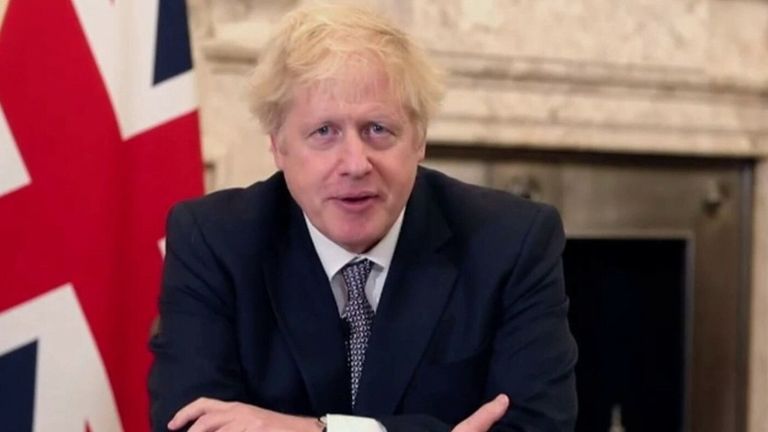 Foreshadowing the PM's Commons statement, Number 10 said: "It will also set out how people will be able to see their loved ones at Christmas, despite ministers being clear this will not be a normal festive period."Advertisement
Ahead of the Cabinet meeting, First Ministers Arlene Foster, Nicola Sturgeon and Mark Drakeford held a meeting with Cabinet Office minister Michael Gove "on a UK-wide approach to celebrate Christmas despite COVID