Coronavirus: 19 year old teenager fined £10k after hosting house party in UK
London, Sep. 13, 2020 (AltAfrica)-Nottinghamshire Police in UK said it had issued the hefty fine to a "reckless" 19-year-old teenager who staged the house party at his home in Lenton on Friday evening.
A reckless teenager was fined £10,000 after hosting 50 people at his home – as a senior police figure warned the public against having a "party weekend" before stricter coronavirus restrictions come into force.
UK forces have the power to fine people up to £10,000 for organising illegal gatherings of more than 30 people, with stricter rules banning groups of more than six people set to be introduced from Monday.
Sky News quoted Assistant Chief Constable Steve Cooper saying the party was a "clear example of a householder who deliberately flouted the rules without a care for anyone else".
READ ALSO: CAPE TOWN AUTHORITY TO COMMERCIALISE POLICE TO CURB RACKETEERING
He added: "I want to send out a clear message to anyone who is thinking of deliberately hosting parties tonight or tomorrow night ahead of the rules changing to please not do this.Advertisement
"As we have demonstrated here we are not afraid to use the full powers we have and we will not tolerate those who are deliberately put other people's lives in danger."
Nottinghamshire Police said it was called to the party after the organiser was hostile towards community protection officers who had initially attended the property.
About 50 people who were at the party were ordered to leave and the organiser was issued with the £10,000 fine, the force added.
He will appear in court if he fails to pay or contests the penalty.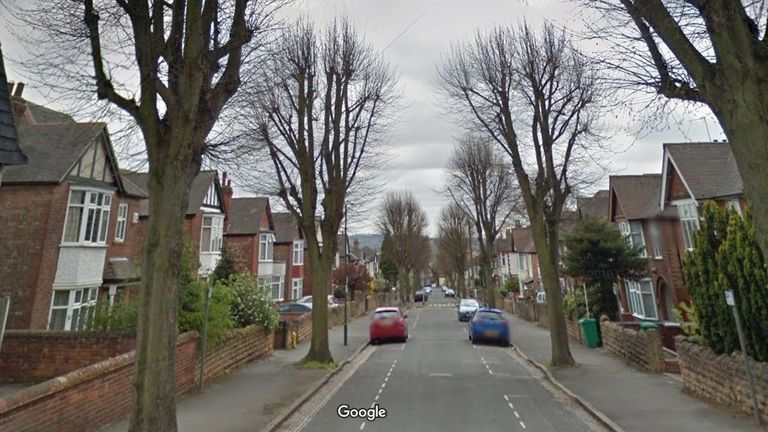 Greater Manchester Police said on Friday it issued fixed penalty notices after around 100 people attended a wedding party in Bolton, where stricter local lockdown restrictions were brought in earlier this week.
Officers in Manchester also broke up a house party of 30 people in the early hours of Saturday morning.
Already, about eight million Britons are to be subjected to tighter lockdown restrictions next week after fresh measures were imposed in the West Midlands and Scotland.
From Tuesday, households in Birmingham, Sandwell and Solihull will be banned from mixing after the region reported a surge in coronavirus cases.
Further north, Lanarkshire joins areas around Glasgow subject to tougher controls, with the new rules in force as of midnight on Friday.
It comes as nine new local authorities were added to Public Health England's watchlist – meaning they, too, could soon see new restrictions imposed.
The nine at-risk areas are: Gateshead, Sunderland, Newcastle-upon-Tyne, Hertsmere, Liverpool, Knowsley, Sefton, Sheffield and St Helens.
Some 5.8 million people in England (one in 10) will be forced to follow tougher rules than the rest of the country, when the new measures take effect in the West Midlands, according to analysis by Sky News.
Designated areas in Bradford, Kirklees, Calderdale, Blackburn with Darwen, Pendle and Greater Manchester where restrictions are already in place remain as areas of national intervention, the Department of Health confirmed.
In addition, around 1.76 million (one in three) people are set to be under stricter rules in Scotland.
Restrictions in Glasgow, East Renfrewshire and West Dunbartonshire were continued for a further week on Monday, having first been introduced on September 1.
Meanwhile 181,000 (one in 20) residents are affected in Wales after a local lockdown was imposed in Caerphilly on Tuesday evening.
This takes the UK total to 7.8 million. ES