Chinese man installed as local chief in Ghana
 London, Sep. 9, 2020 (AltAfrica)-A Chinese man, Sun Qiang, has been installed was as Kwahu-Abetifi's development chief or Nkosuohene, a town in Ghana's eastern region.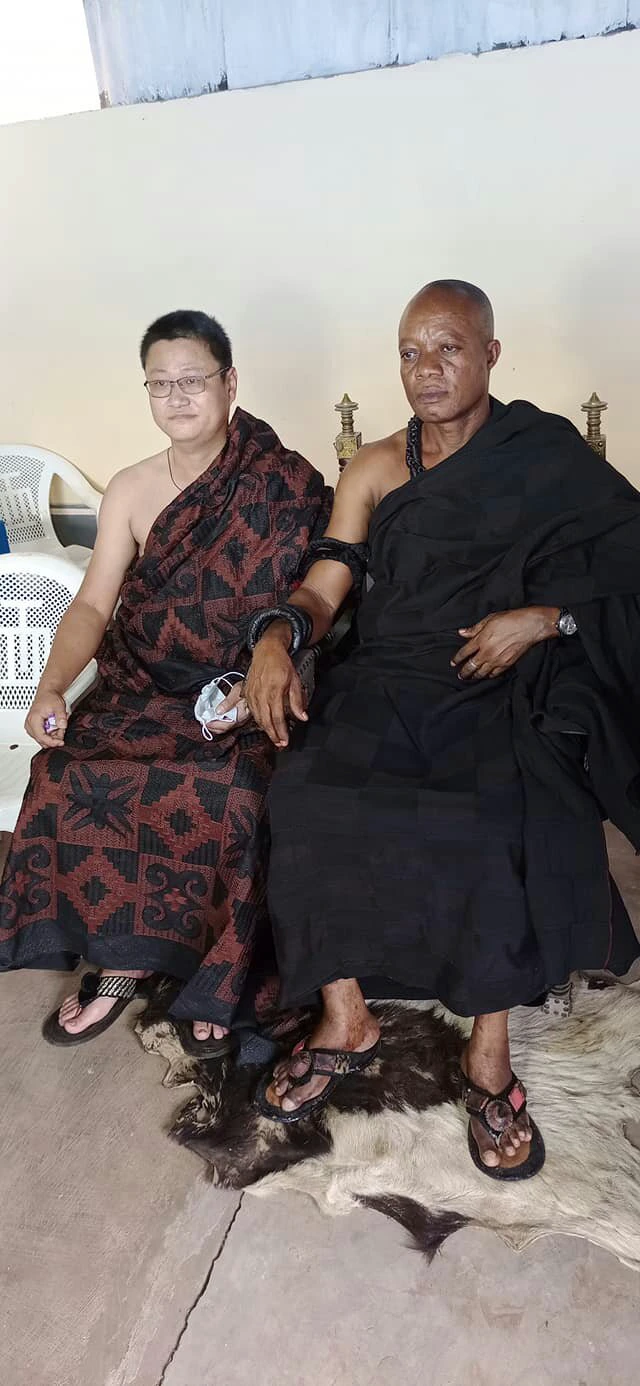 The tittle, Nkosuohene is given to non-royals, who assist in the area under the chief's development.
Following his installation, Sun Qian was given a new name Barima Kofi Ayeboafo, by custom. The Ayeboafo name means "one who has done something for others to benefit."
READ ALSO: VENEZUELA TO ADMINISTER RUSSIAN COVID-19 VACCINE TO POLITICIANS ON ELECTION CAMPAIGN
ICYMI: A Chinese man has just been made chief in Ghana. > https://t.co/RduRtknJhG #F2FA #africa #panafrican #diaspora pic.twitter.com/M5f15RKxH7

— Face2face Africa (@Face2faceAFRICA) September 8, 2020
According to savanna news, the ceremony was held Saturday at the Kwawu-Abetifi Palace to install Sun Qiang as Kwaju-Abetifi's new development chief. Qiang was seen in pictures circulating on social media during the ceremony, which were carried on the shoulders by young men.
The Chinese man's enthronement as chief has not gone down well with Kwaju–Abetifi people.
With the Chinese being accused of slowly 'colonising' Africa, the idea of having a Chinese take over the role has caused mixed feelings among Ghanaians
Linda Masarira tweeted: "What kind of nonsense is this @GhanaPresidency? Never in a million years will an African become royalty in China What is wrong with us? At this rate no one will ever take Africans seriously."
Kwahu Joey tweeted: "Eno be chief. It's nkosor hene and there is no power in it. It's just to honor someone who has helped a community. It was done in Kwahu Abetifi."
China sees and conducts itself as an African states superpower and friend. The Chinese government has sponsored the construction of headquarters of the African Union in Addis Ababa.