Welcome to Plastic Village in Panama where a man builds entire village out of recycle plastic bottles
London, Dec. 7, 2019 (AltAfrica)-located in the island of bocas del toro, panama, the plastic bottle village by Robert Bezeau is an initiative that seeks to reduce plastic waste and reuse it by incorporating it in the construction of homes.
Bezeau has collected millions of plastic bottles, which he then used to build a series of structures, including a castle and dungeon, inviting visitors to have a vacation where they can learn more about recycling, up-cycling, and other actions they can take to 'repent' for their plastic waste crimes.
READ ALSO: KENYA ARRESTS FLAMBOYANT NAIROBI GOVERNOR, MIKE SONKO FOR 'ECONOMIC CRIMES'
Originally from montreal, quebec, canada, Robert Bezeau came to bocas del toro several years ago, spearheading the bocas recycling program in 2012, where he, some volunteers, and a few part time workers, made a positive change in the cleanliness of the island beaches and town. during that time,
He came across a staggering amount of recyclable materials, estimating that he had 'over one million bottles accumulated, during the period of one and half year' that he collected them.
'Humans have now reached an increasing volume of 7.3 billion on the planet,' notes bezeau. 'if each one of us drinks only one bottle a day, we are looking at 2.6 trillion bottles a year. where are they? where do they go? why are developed countries of the world, working so hard to recycle a small percentage of the volume of plastic bottles being discarded, when the developing countries which are greater in volume, have not yet realized what is happening to the planet, with the immense plastic problem we face.'
Through his plastic bottle village, Bezeau wants to educate more people on how they can reuse their plastic waste, while he has enlisted a series of applications that they can be used for, such as: home insulation, rapid temporary shelters after disasters, buildings for animal's on farms, swimming pools, barns, roads, and more. the startup eco-village has been up-cycling isla colón's PET plastic waste into an educational center, museum, eco-homes that are up for sale, and a retreat destination.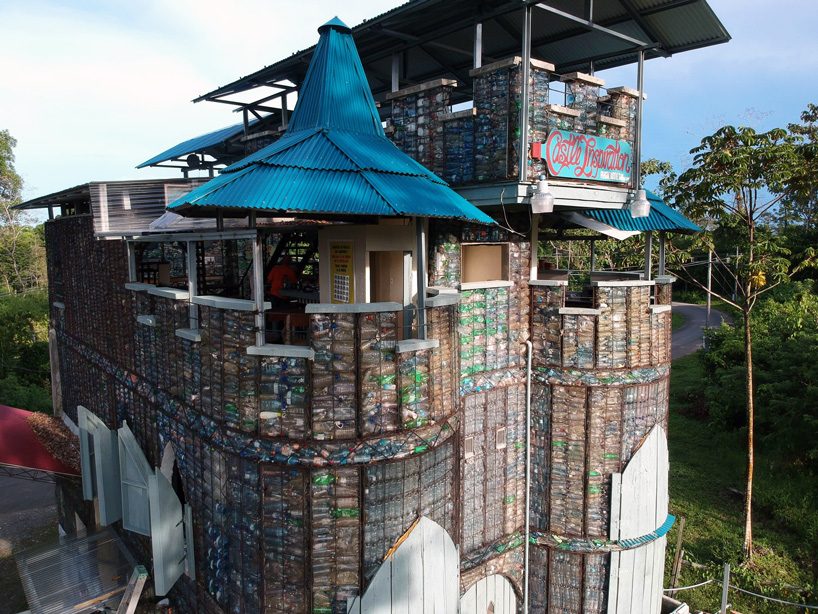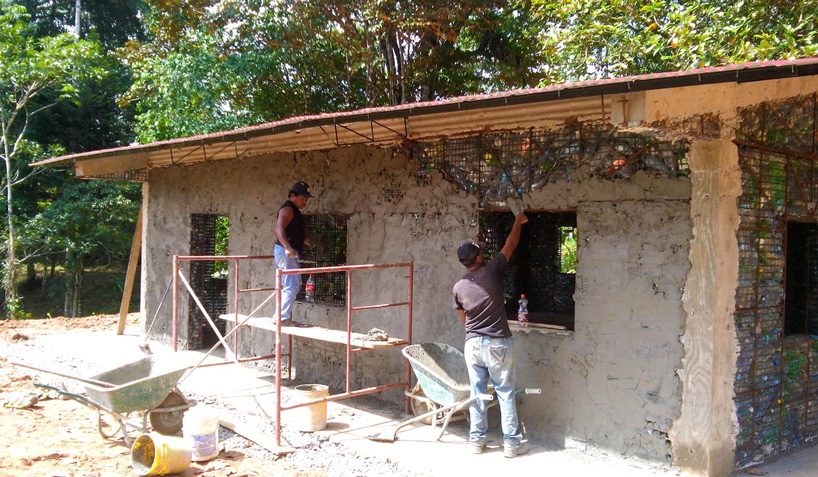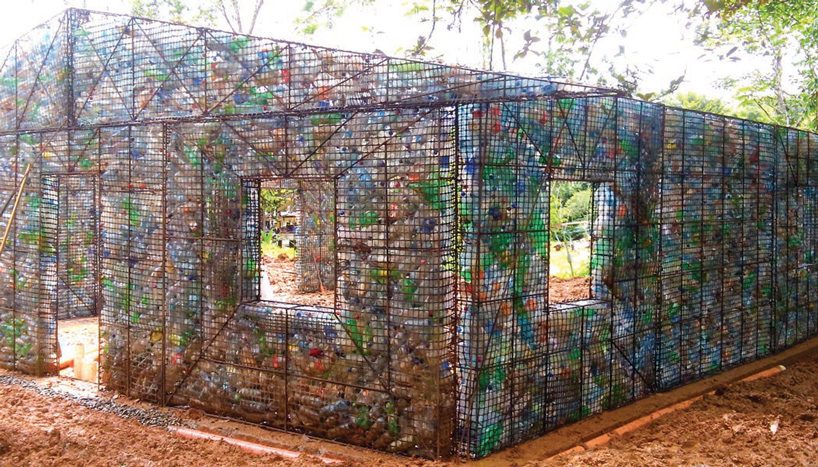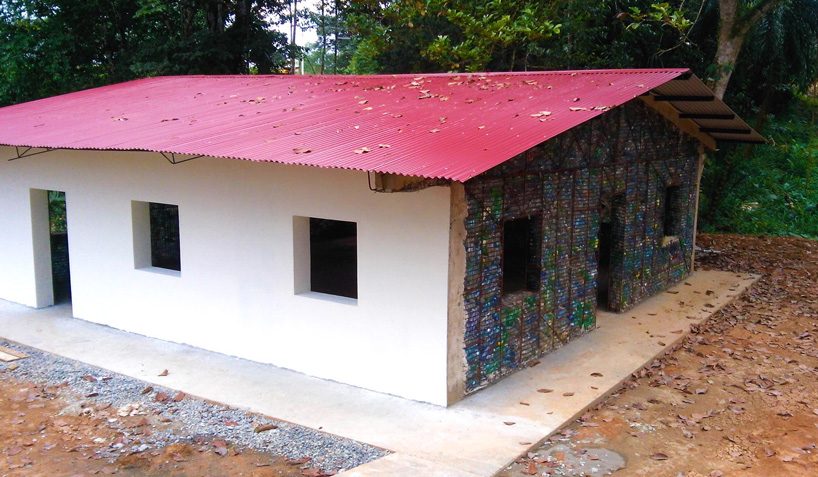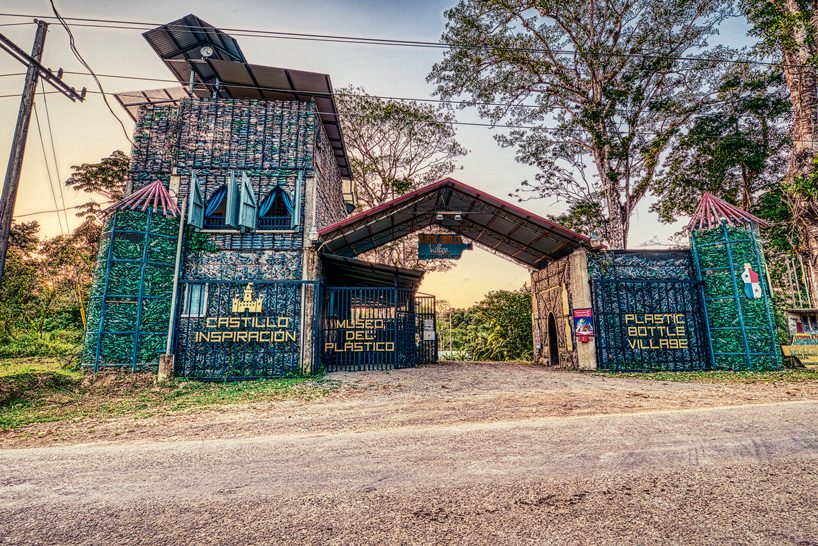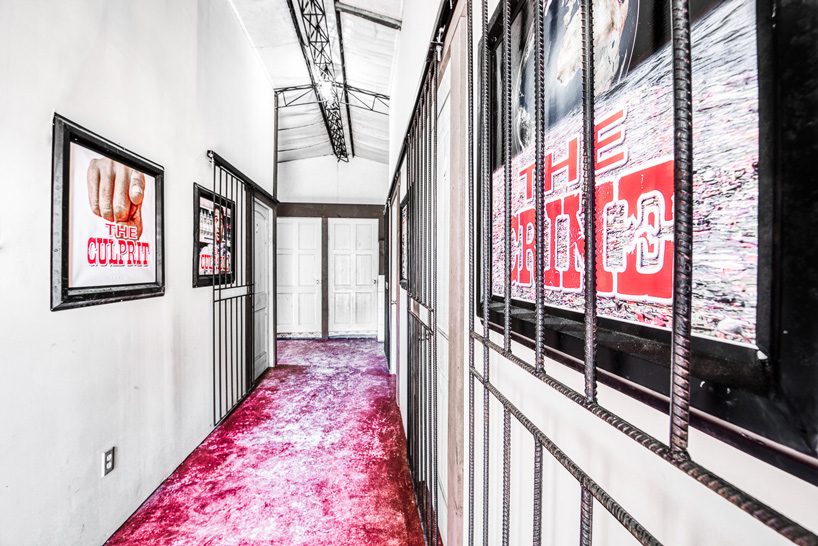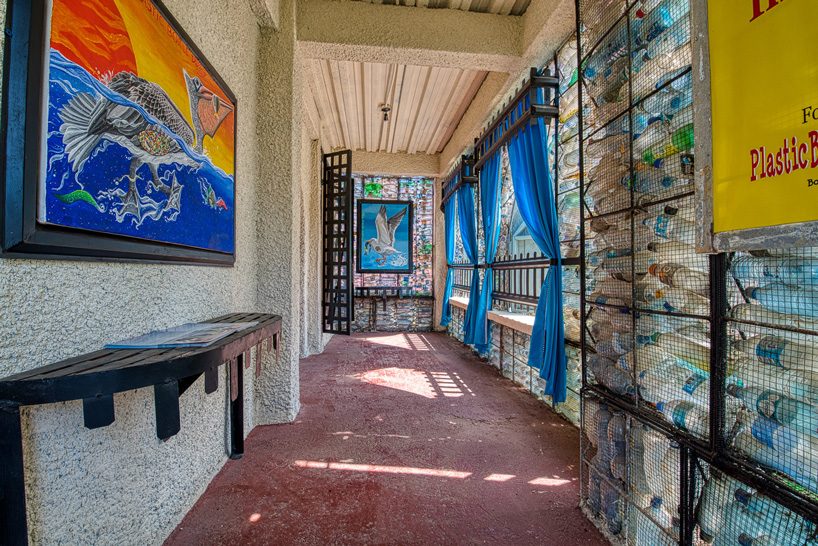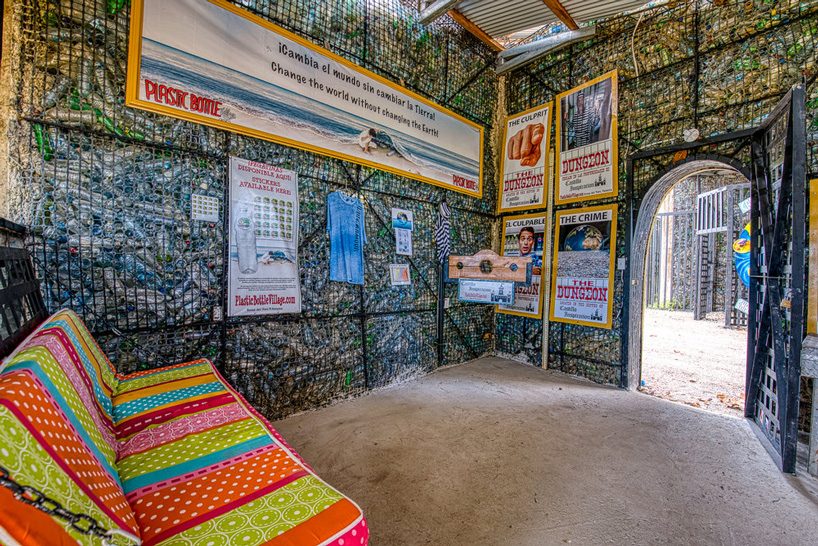 Source: All images courtesy of plastic bottle village, video by MEL films