United Kingdom, a nation afflicted with shoplifting epidemic
Shop thefts declined by 4% to 368,745 in the year ending June 2019, new figures reveal, however, the Association of Convenience Stores (ACS) says the figures do not reflect true extent of the crime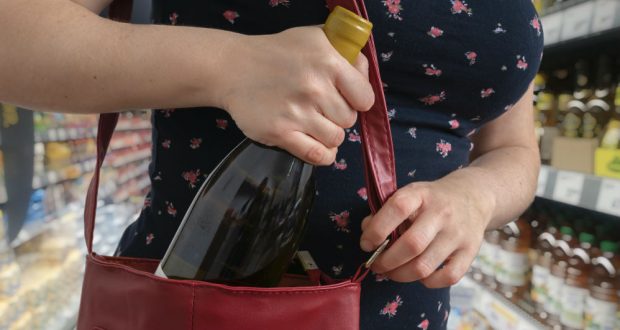 London, Oct. 19, 2019 (AltAfrica)-Aside the problem of knife crime, alcohol and drugs, one of the most common crime in London and the entire United Kingdom is shoplifting, a crime that has become epidemic in the country
READ ALSO: NASA MAKES HISTORY WITH FIRST EVER FEMALE SPACEWALK
Shoplifting" generally refers to the theft of merchandise from a store or place of business. Shoplifting is a type of larceny, which simply means taking the property of someone else without their permission, and with the intent to permanently deprive the owner of the property taken
A 'tsunami' of shoplifting crime is blighting the high street in UK , businesses have claimed.Small stores, large chains and even charity shops are victims of theft on a daily basis.
It is a crime that goes widely under-reported as staff lack confidence in the city's stretched police force to tackle the issue.
RELATED: Number of police recorded shoplifting offences in England and Wales from 2002/03 to 2018/19
The worsening issue is affecting morale and profit margins – with claims it has put the futures of some businesses under threat.
Home Office statistics given to the BBC's Victoria Derbyshire reveals the epidemic nature of the problem. Between 2013 and 2017 there was a 23% rise in shoplifting offences, but during the same period arrests of shoplifters dropped by 17% and charges fell by 25% in that time.
In England and Wales there were over 374 thousand shoplifting offences recorded by the police in 2018/19. Since 2002/03 there has been a net increase of over 63 thousand offences, with 2004/05 being the year with the fewest shoplifting offences at just over 281 thousand.
Overall crimes reach over 5.5 million
In recent years the crime figures for England and Wales have been steadily increasing to figures not seen in over ten years.
Coventry-based Nisa retailer Paul Cheema, who closed his third store as a result of the losses caused by shoplifting, told the programme: "I've never known shop crime as bad as its been for the last two to three years now. It's costing us a lot and it's having a big impact on our business. If I look at monetary value, we've been losing about £1,000 of stock a week.
READ ALSO: Shoplifting mum banned from all UK stores

"We've had to put more resources in, CCTV hit our business rates, so we've worked with a company that has come up with an RFID sticker solution. We put the stickers on protein, tea, coffee, household products, and onto spirits."
The Office for National Statistics' annual Crime Survey for England and Wales, which covers the whole of retail, also reveals that there has been a continued increase in the number of shoplifting where a knife or sharp instrument was used – up to a total of 18,987 offences.
However, the Association of Convenience Stores (ACS) says the figures do not reflect true extent of crime.
ACS chief executive, James Lowman, said: "The continuing trend of ONS figures showing a decrease in the overall number of shop thefts being recorded by the police does not reflect what we see in our sector.
"Frustration with the lack of response and intervention to stop repeat offenders has led to significant under reporting of incidents like theft. We urge retailers to report all incidents of shop theft to provide an accurate picture to police forces."
The ONS figures also show there 15% increase in police recorded incidents of shoplifting in England and Wales over the past decade.
Paddy Lillis, Usdaw general secretary, added: "These statistics are extremely worrying for our members and we believe that police recorded incidents under-estimate the scale of the problem because of significant under-reporting of incidents.
"Usdaw has consistently demonstrated the full extent of violence, threats and abuse against shop workers. Four months ago we and the retail employers responded to the Home Office 'call for evidence' and with one voice we pushed for action to tackle this growing problem. The government now has the opportunity to deliver the protections shop workers need through their violent crime bill."
Shoplifters and a law that doesn't deter them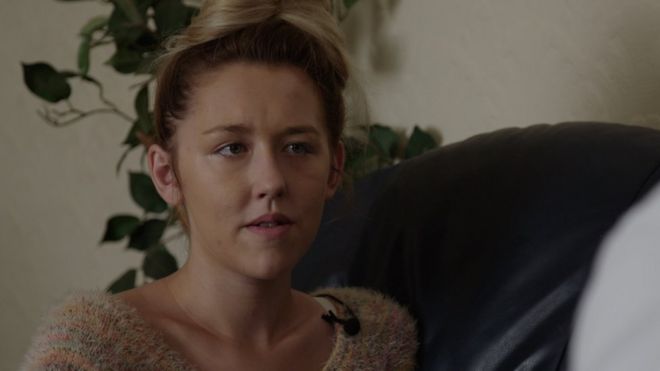 Kelsey was just 14 years old when she was introduced to drugs and taught how to steal from shops by an older man in order to pay for them. She is now 22 and has served seven prison sentences for shoplifting.
But she says people like her are getting away with shoplifting more than ever before – and shopkeepers report that it can cost them thousands of pounds in stock each month.
Official figures show that while the number of offences has increased over the last five years across England, the number of people being arrested and charged with shoplifting has decreased.
"Nine times out of 10 [you get away with it]. And you're not bothered about the consequences," Kelsey told the Victoria Derbyshire programme.
"Once you do get caught, it's a four-month jail sentence and you're out in two months."
Kelsey – whose surname and location we have chosen not to reveal – said she knew it was wrong and is now on treatment for heroin addiction and is no longer shoplifting.
The 2014 Anti-social Behaviour, Crime and Policing Act defined "low-value shoplifting" as a summary offence, which meant police forces decided they would no longer investigate thefts from shops of a value under £200.
Anyone who is caught in the act of stealing goods of less than £200 can still be arrested and face prosecution but the act allows them to plead guilty by post. They only have to attend the magistrates' court if they choose to deny the offence.
Home Office statistics show the number of offences of shoplifting in England rose by nearly 23% between 2013 and 2017.
Figures from 27 of 38 police forces in England – obtained by the BBC – show that during the same period arrests of shoplifters dropped by 17% and charges fell by 25% in that time.
'Everyone's at it'
Kelsey says that, before she gave up shoplifting for good, she had continued to offend because she knew she would only get a short sentence. The last time she was prosecuted, and despite her previous convictions, she was only given a suspended sentence.
"People are just going in the morning to get their first [fix] of the day. They steal £40 worth of stuff and sell it for £20 to get three bags [of heroin]," she said.
"If you go down to the town centre, everyone's at it."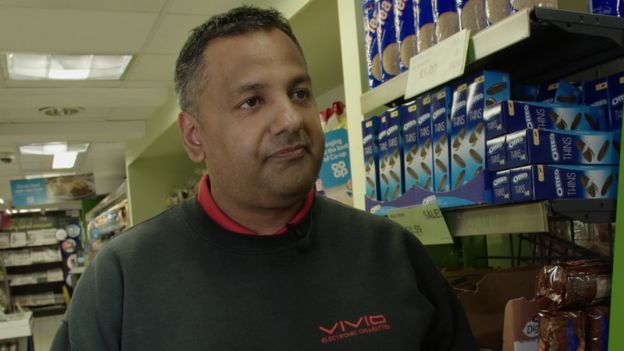 That is a view that is shared by many shopkeepers up and down the country.
Paul Cheema, who owns two convenience stores in Coventry, says the losses he faces from shoplifting are now so high, he recently had to close a third store.
"We've never known shop crime as bad as it's been for the last two or three years," he said.
"Some weeks we were losing £1,000 worth of stock. Can I survive that? No."
On top of those losses, Paul says he has had to increase investment in deterrents, including CCTV and tagging expensive items such as meat and alcohol.
Chris Noice, from the Association of Convenience Stores, said his members had told him thefts were increasing – and he was concerned about the number of times shoplifting quickly escalated to violence when thieves were challenged.
"Anecdotally, years ago if someone was challenged they just drop stuff and run off. Now they're leading to violence and it's because they think police won't respond to that," he said.
The Freedom of Information request by the Victoria Derbyshire Programme asked every police force in England how many people had been arrested for shoplifting each year between 2013 to 2017 and, subsequently, how many charges were brought for shoplifting in each of those years.
Surrey Police had a 69% drop in arrests during that period – the biggest drop of any force who responded to the FOI request. Surrey also saw a drop in charges of more than 46%.
A statement from Surrey Police said: "Increased demand, combined with the increasingly complex nature of criminal investigations and financial challenges have led to forces making difficult decision as to how we use resources and prioritise our response to certain crime types or incidents."
Police 'finding alternatives'
The number of charges for shoplifting brought by the Metropolitan Police nearly halved in five years, dropping from 9,596 in 2013 to 5,252 in 2017.
Sgt Rob Harris leads a policing team covering Britain's busiest shopping street – Oxford Street in London.
He says that while arrests may be going down, his team now uses alternatives to arrests to deal with shoplifters, such as street cautions.
"The vast majority of it we're dealing with out on the streets and never bringing them in to custody in the first place," he said.
"We've got a limited number of officers so we can't deal with every single one… so shops will self-assess and decide whether it's worth calling us or not."
Between 2010 and 2017 there has been a 20% drop in real terms in police funding in England and Wales, which has led to 20,000 fewer officers.
Sgt Harris said that has made police forces look at different ways of dealing with crimes such as shoplifting.
The Home Office said in a statement: "We are clear that all crimes reported to the police should be taken seriously, investigated and, where appropriate, taken through the courts and met with tough sentences.
Additional materials from BBC, Guardian UK, Bristol Post and Talking Retails