South African consulate, shops looted in DRC in reprisal attack
London, Sep 5, 2019 (AltAfrica)- Protesters have smashed the windows of the South African consulate in DR Congo's second-largest city and attacked South African-owned stores, in reprisal for attacks on foreigners in Johannesburg.
A demonstration called by a campaign group outside the consulate in Lubumbashi, southeastern DR Congo, spiralled out of control and protesters smashed the building's windows.
They then attacked and looted a store owned by the South African retail group MRP before police intervened, injuring one or two protesters.
READ ALSO: WONDERS OF NATURE: 74 YEAR-INDIAN WOMAN DELIVERS TWIN
Lubumbashi les gent pillent !!! Suite aux actes de barbarie des sud-africains21:05 PM – Sep 5, 2019Twitter Ads info and privacySee J-Raoul's other Tweets
Samy-Gaël mukalenge@SMukalengeReplying to @WenzaNdaba and 2 others
General Consulate of SA embassy in Lubumbashi(DRC) protest underway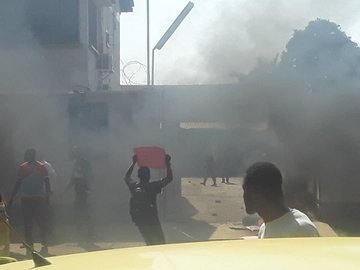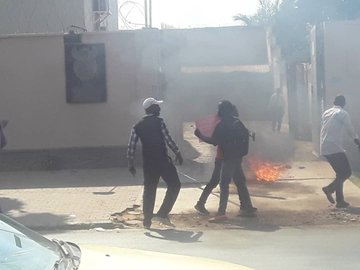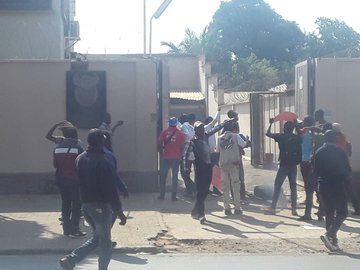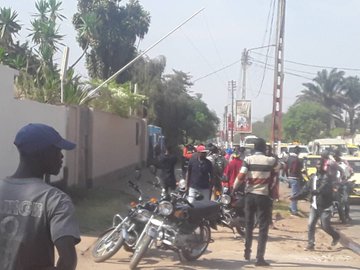 210:07 AM – Sep 5, 2019Twitter Ads info and privacySee Samy-Gaël mukalenge's other Tweets
Au centre ville de #Lubumbashi au magasin Mrp des sud-africains41:13 PM – Sep 5, 2019Twitter Ads info and privacySee Patrick kamba™'s other Tweets
Lutala Balthazar@lutalabalth22
En direct de Lubumbashi, Sit-in organisé par les jeunes des mouvements associatifs et citoyens devant le consulat d'Afrique du Sud pour dénoncer la #Xenophobie .@tshiswaka5 @LitsaniChoukran @senghajustice @luchaRDC @ChristinaMk9 @filimbi243 @carbonewa @Eliekapasa2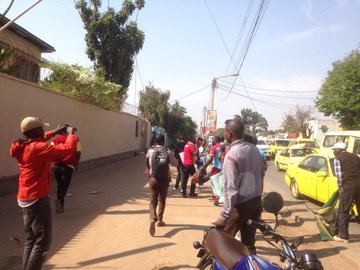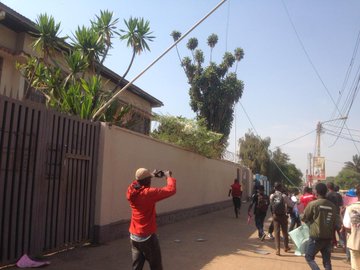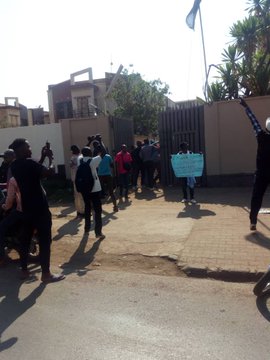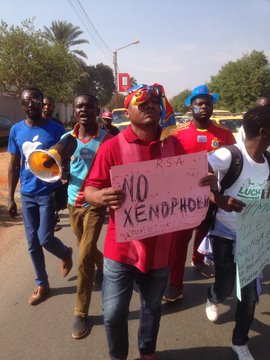 368:55 AM – Sep 5, 2019Twitter Ads info and privacy23 people are talking about this
The campaign group Lucha tweeted its disapproval.
"You do not condemn violence by violence! We call on the police to stop the looters, without using excessive/legal force," it said.
#Lubumbashi: nous désapprouvons et condamnons les attaques/pillages et tentatives de pillage en cours contre les propriétés sud-africaines ou présumées telles. On ne dénonce pas la violence par la violence! Nous appelons la police à stopper les pillars sans force excessive/létale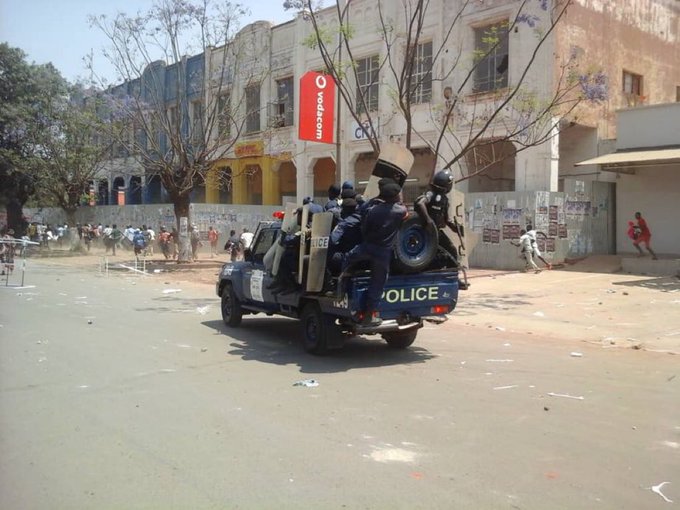 4912:08 PM – Sep 5, 2019Twitter Ads info and privacy30 people are talking about this
Attacks broke out in and around Johannesburg this week, leaving seven dead and dozens of shops destroyed, mostly foreign-owned. More than 350 people have been arrested.
The violence has led to angry demonstrations in Nigeria and expressions of concern in countries around southern Africa, many of whom have citizens working in South Africa.
AFP