Ghana, Cote d'Ivoire, Liberia, three others sign MOU for joint maritime security
London, July 29, 2019 (AltAfrica)-Ghana and five other African countries in the Gulf of Guinea Maritime Zone have signed a Memorandum of Understanding (MOU) to collaborate and conduct joint maritime patrols at sea.
The signatory States, Ghana, Cote d'Ivoire, Liberia, Sierra Leone, Guinea and Burkina Faso are expected to pull together expertise and resources including ships, human resource, aircraft and everything that it takes to patrol at sea to frontally confront the criminals at the sea
The maritime territories of most countries on the African continent is faced with threats like piracy, oil bunkering and human trafficking among other criminal activities that affect government efforts to sanitize the system.
Strategy analysis reports published by security think-tanks have demonstrated that African governments lack workable contingency plans for addressing and preventing maritime threats, thus recommending vigilance, budgetary allocation and more importantly cooperation among member states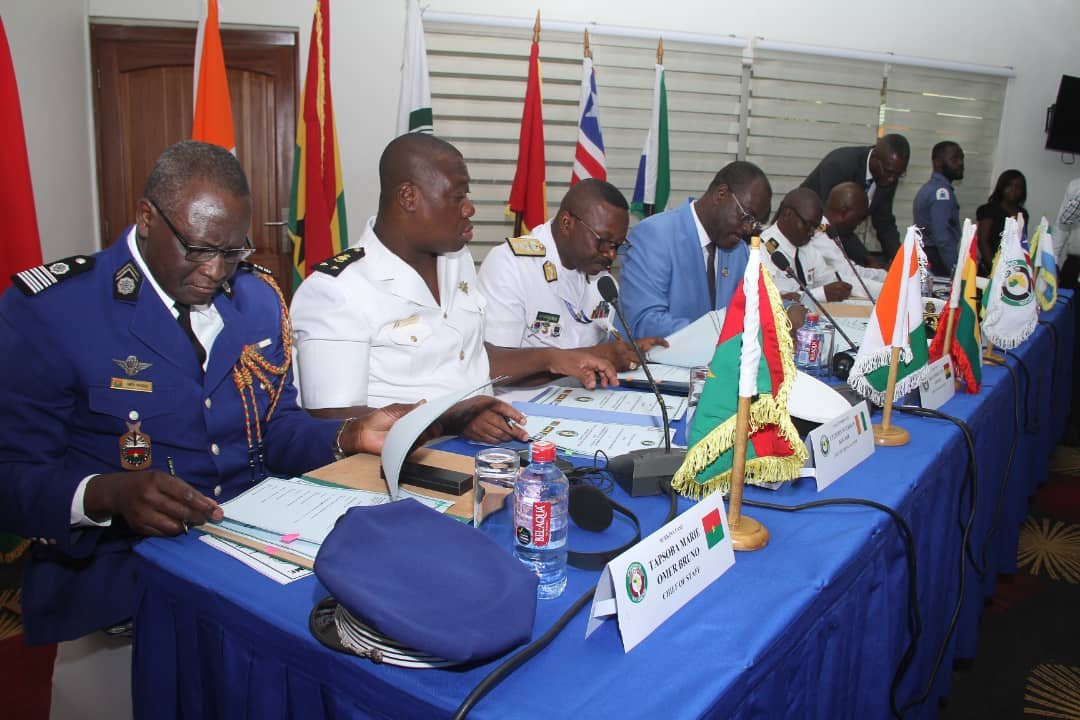 Commissioner for Political Affairs, Peace and Security at the ECOWAS Commission, General Francis Behianzin told a gathering at the signing ceremony "this means a lot to our resolve to ensure that our waters are safe in every way possible".
Ghana's Chief of Naval Staff, Rear Admiral Seth Amoama in his remarks noted: "the pirates and other criminals have become increasingly sophisticated and continue to maintain the intent and capacity to exploit security gaps across our national maritime borders".
"We have seen a gradual decrease in confidence in the maritime industry, especially the shipping community in the ability of the various coastal troops to provide durable maritime security which is conducive for legitimate trade and related activities at sea" he added. According to the Chief of Naval Staff, "with this MOU, the ECOWAS Maritime Zone F intends to provide another layer of decisive response to the growing threat to maritime security in the Gulf of Guinea and specifically the Zone F area of responsibility".
READ ALSO: ETHIOPIA TO BREAK TREE-PLANTING RECORD WITH 200 MILLION TREES A DAY TO TACKLE CLIMATE CHANGE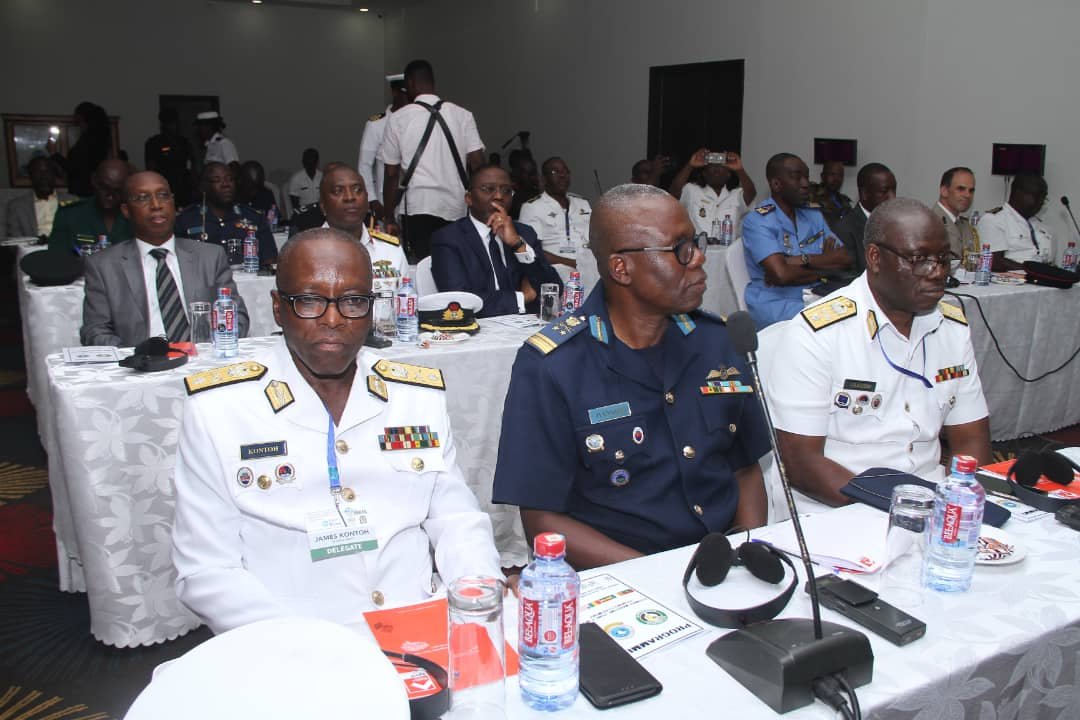 On his part, Acting Director for the ECOWAS Multinational Maritime Coordination Center, Commander Yussif Benning said "as you are aware, the issues of piracy and other crimes are on the increase, although in the maritime Zone F it is not as high as other areas, it about time the governments of these countries take action on it. And so the signing of this MOU is another layer of intent and action that will enable the countries to tackle the illegalities going on within their common maritime space". He expressed confidence that "It won't be long before we put the operational plans into action, it's going to be soon."
Capacity building
Already, agencies working in the maritime space in Ghana have been educated on piracy and related maritime crimes at sea. The baseline training supervised by the ECOWAS Multinational Maritime Coordination Center (EMMCC) focused on piracy on the Gulf of Guinea and related maritime security concerns threatening the sub-region.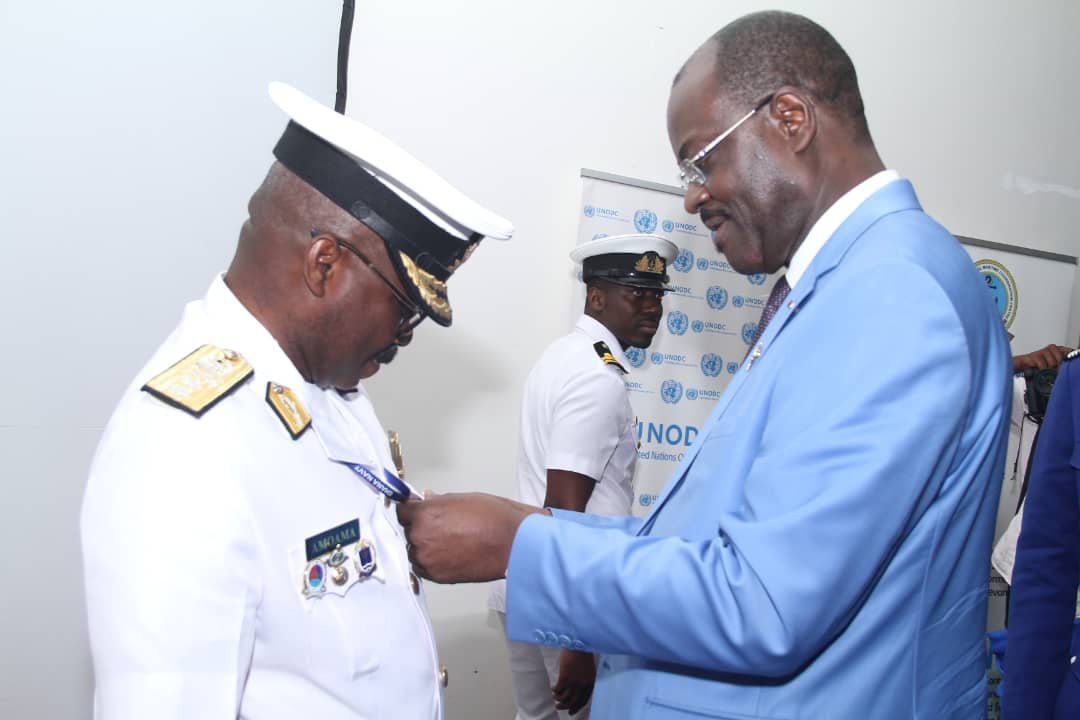 Thirty-five participants were drawn from security departments of critical institutions including Ghana Ports and Harbors Authority, Ghana Maritime Authority and other security agencies including the Narcotics Control Board, the Ghana Navy, Air Force and the like.
The training was primarily targeted at addressing knowledge gaps for personnel, fostering inter-agency collaboration, coordination; gathering, analyzing and sharing data on criminal activities at sea. The EMMCC also hopes to facilitate further training in other areas of concern like illegal bunkering, illegal fishing, and environmental pollution later.
Source: Starrfm.com