Tunisian President, Beji Caid Essebsi, world's oldest sitting president dies at 92
London, July 25, 2019 (AltAfrica)-Beji Caid Essebsi — the president and first democratically elected leader of Tunisia, a country in North Africa — died on Thursday at age 92, according to officials.
Essebsi died at a military hospital in Tunis, the capital of Tunisia, his office said.
READ ALSO: BORIS JOHNSON RE-APPOINTS BROTHER, JO JOHNSON AS UNIVERSITIES MINISTER
The 92-year-old was elected to office in 2014 after he left retirement at 88 years old.
In the wake of the country's Arab Spring uprising, he presented his centrist movement as a bulwark against rising Islamic fundamentalism and political chaos that rocked Tunisia after the people's people's revolt overthrew a longtime dictator and unleashed similar movements throughout the region.
The leader, heir to Tunisia's founding father, was ultimately unable to bring an enduring calm to the country, which was shaken by economic crises compounded by sporadic terror attacks.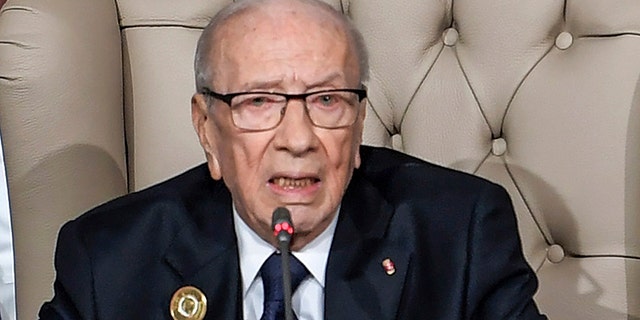 Tunisian President Beji Caid Essebsi, pictured here during the opening session of the 30th Arab Summit in Tunisia earlier this year, died at 92 on Thursday. (Fethi Belaid via AP, File)
According to the country's constitution, Mr Chahed the president of the parliament will take over as president for no more than 60 days or until a replacement is elected.
Earlier this year, Mr Essebsi announced that he would not stand in elections expected in November.
The bulk of Essebsi's political career came before the Arab Spring, as he was a symbol of Tunisia's independence generation, though he outlived most of his peers who helped the country shake off French rule in 1956.
Essebsi recently announced he wouldn't run in the election scheduled for November, saying a younger person should lead the country.
Concerns had been growing about his fitness for office after he was hospitalized three times in recent weeks. His office released a video of the president meeting with the defense minister Monday, and Essebsi was visibly weakened.