British PM, Theresa May bows to pressure, to resign before next phase of Brexit
British Prime Minister, Theresa May has told her party she will resign before next stage of negotiations
Sky News reports the prime minister said she would quit "before the second phase of negotiations".during a crucial meeting with her party MPs on Wednesday in London
Sky News' political correspondent Kate McCann says the news was "the clincher for many – they did not want the PM in charge of future talks".


In a statement released after the PM announced her offer to stand down, DUP leader Arlene Foster said the "necessary changes" she wanted to see to the backstop clause in the withdrawal agreement had still not been secured.
She told the BBC the backstop threatened the integrity of the United Kingdom and her party would never "sign up to something that would damage the Union".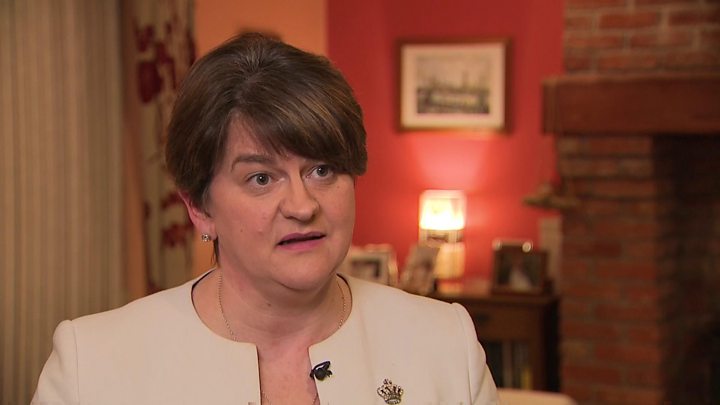 Justice Secretary David Gauke said he hoped Parliament would "rally behind" the PM's deal, and he thinks "there is a mood in that direction".
But ERG deputy chairman Steve Baker said after Mrs May's statement that he was "consumed with a ferocious rage after that pantomime".
Speaking at an ERG meeting, Mr Baker attacked those in the party whose "addiction to power without responsibility" had led them to confront MPs with a choice between the PM's deal and no Brexit and that he "may yet resign the whip" than "be part of this", sources said.
Mrs May did not name a departure date at a packed meeting of the 1922 committee of backbench Conservative MPs.
But if the deal is passed, she would resign as party leader after 22 May – the new Brexit date – but stay on as PM until a new leader is elected.
Downing Street said it would be a "different ball game" if the deal was not passed by Parliament.
It came as MPs seized control of the Commons agenda to hold a series votes on alternatives to the deal. None of the eight options won outright support.
Sir Oliver Letwin, who secured the votes, said he wanted to hold more of them on Monday, but he said he hoped MPs would back Theresa May's deal before then.