More trouble for Donald Trump as Democrats reclaim power with Nancy Pelosi elected House speaker
London, Jan. 3, 2019 (AltAfrica)-Democrats reclaimed power in the House on Thursday and officially elected Nancy Pelosi to be the next speaker, returning her to a position for which she made history as the first woman elected to the office, which puts her second in line to the presidency.
Pelosi overcame an internal Democratic rebellion among other hurdles to reclaim the gavel but on Thursday the opposition to her was nominal. She earned 220 votes, while Kevin McCarthy, the Republican leader, won 192, and suffered 15 Democratic defections after a number of newly elected members ran for the House pledging to oppose Pelosi.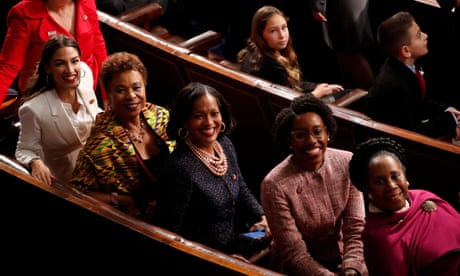 Pelosi, who had previously served as speaker from 2007-2011, became the first former speaker to win re-election since Sam Rayburn in 1955.
The California Democrat had faced criticism from within her caucus. A number of Democrats had long called for new leadership. However, through a series of concessions including term limits for serving as speaker, Pelosi won over key dissenters such as Seth Moulton of Massachusetts and Tim Ryan of Ohio.
The opposition to Pelosi manifested itself in different ways. Three Democrats voted present (including the newly elected Jeff Van Drew of New Jersey, who first attempted to vote "no", which was not an option).