"Sophisticated" illegal gun factory uncovered in UK
The NCA said the premises was advertised as a gearbox repair business and contained an engineering workshop (NCA)
London, August 22, 2018 (AltAfrica)-Crime investigators have uncovered what they say is a "sophisticated" illegal gun factory on an industrial estate.
Two handguns and ammunition were found by officers who arrested three men leaving the building on the Diplocks estate in Hailsham, East Sussex.
The National Crime Agency said it subsequently found equipment which it believes is part of a "large-scale" gun and ammunition manufacturing operation.
Three men have been remanded in custody until 17 September on firearms charges.
Investigators discovered the set-up when they went to the building, housing an engineering workshop, in Diplocks Way on Saturday.
The NCA said the three men were arrested at the site and a Taser was used to detain one of them.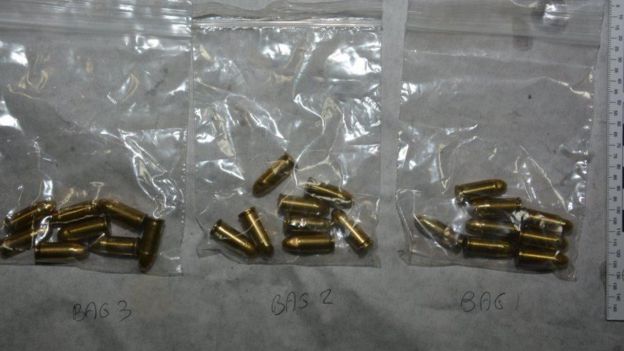 Officers who searched the premises, which was advertised as a gearbox repair business, seized machinery and components which they believe were for use "in the criminal manufacture of firearms and ammunition" and would make about 30 handguns.
The NCA said a number of handguns "in various stages of production" and what appeared to be templates and metal were found.
Rob Hickinbottom, head of the NCA's national firearms threat centre, said: "We suspect that this operation has disrupted a group that would appear to be involved in the criminal production of firearms.
"As a result we have prevented a potentially large quantity of weapons from getting onto the black market and into the hands of criminals."
Greg Akehurst, 29, of no fixed address, Mark Kinman, 63, of Bramwell Mews, Hailsham, and Kyle Wood, 30, of Gratwicke Drive, Littlehampton, were remanded in custody by Brighton magistrates on Monday and are due to appear at Kingston-upon-Thames Crown Court on 17 September.