German aid worker kidnapped in Niger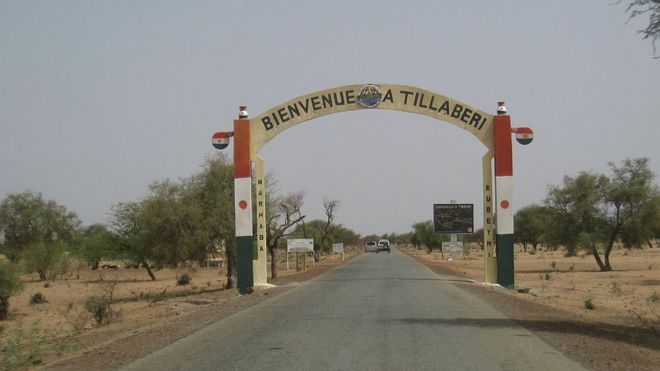 A German aid worker has been abducted by unknown gunmen in Niger.
The man and his Nigerien colleagues were travelling near the border with Mali on Wednesday when armed men on motorbikes surrounded their convoy.
The four Nigeriens have been freed and no demands have been made by the kidnappers.
It is not clear who was behind the incident, but Islamist militants have repeatedly carried out attacks in the region.
The man, who worked for the German non-governmental organisation Help, had been travelling the Tillaberi region of western Niger.
He was kidnapped near the town of Ayorou, about 200km (124 miles) north-west of the capital, Niamey.
His driver told the AFP news agency that the attackers beat them up, burnt the vehicle and then left with the German.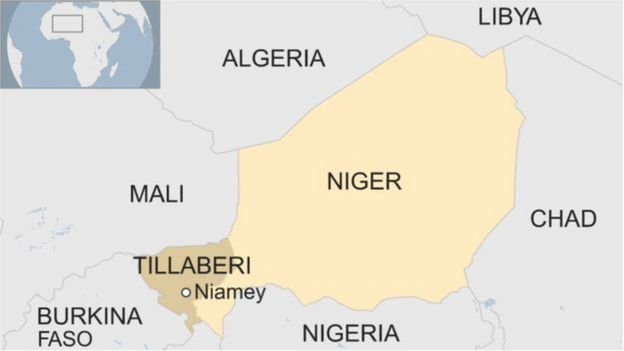 BBC Monitoring's Africa security correspondent Tomi Oladipo says the area is a dangerous part of Niger where militants regularly target the army.
Aid agencies are working in Niger to help refugees from neighbouring Mali and Nigeria and to alleviate hunger. The UN says 1.7 million people are not getting enough food in the country.
In October, four US soldiers were killed in Niger and an offshoot of the Islamic State (IS) group said it carried out the attack.