Kenyan Woman jailed 10 years over terror attack on Police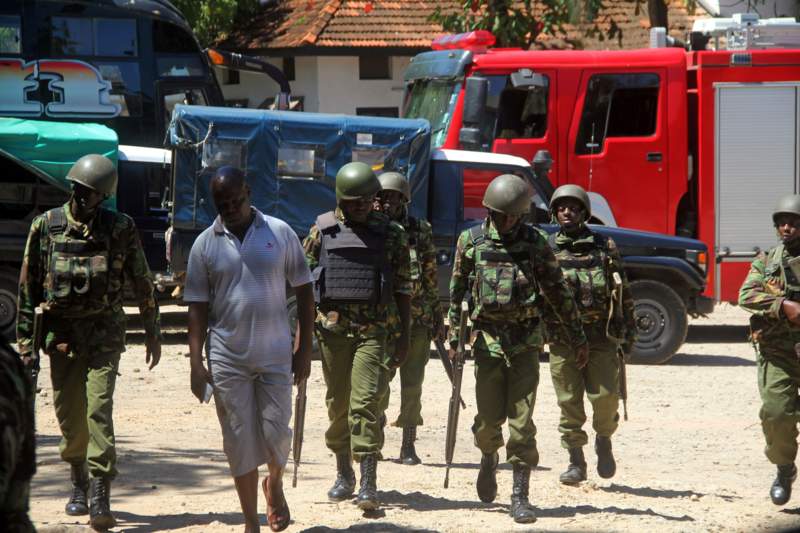 A Kenyan woman has been sentenced to 10 years in prison for co-ordinating a petrol bomb attack on a Mombasa police station.
The attack was carried out two years ago by three other women, who were all shot dead at the scene. No-one else died.
Khaniya Said Saggar is the widow of the famous cleric Aboud Rogo, who was widely believed to sponsor the activities in Kenya by Islamist militants al-Shabab.
He openly defended the killings of Christians.
Rogo was also believed to have close links with Briton Samantha Lewthaite – referred to as the" white widow" in the tabloid press – who herself is accused of sponsoring killings in Kenya and is on Interpol's most wanted list.
Rogo was shot dead by unknown assailants in a drive-by killing in 2012 – an act which triggered days of violent protests in Mombasa.
Today, the court found Saggar guilty of conspiring to commit a terrorist attack.
In her judgement, Senior Principal Magistrate Diana Mochache said there was credible evidence that Haniya communicated with one of three women who carried out the police station attack.
The woman, Tasnim Yakub, had converted to Islam three months earlier – which is also the time she and Haniya became acquainted.
The court found that the pair kept constant communication until five days before the raid.
Tasnim is thought to have recruited the other two women with whom she set the police station on fire and attempted to stab a policeman.
A forensic report also shows Tasnim's laptop had offensive literature, some of which were published by Rogo.