Oil tanker with 22 Indian crewmen missing off Benin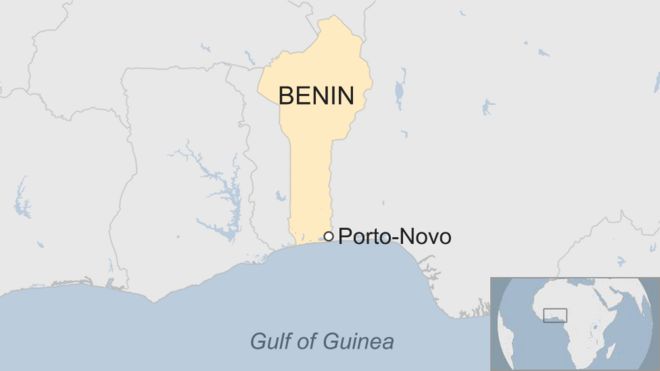 An oil tanker with a crew of 22 Indian nationals is missing in the Gulf of Guinea off Benin in West Africa.
There has been no contact with the Panama-registered Marine Express since Thursday.
The incident occurred less than a month after another vessel was taken by pirates in the same area.
The International Maritime Bureau said the Benin navy was searching for the Marine Express, which is carrying 13,500 tonnes of gasoline.
In January, a ship was hijacked in the same area but was released six days later when a ransom was paid.
The ship is managed by Hong Kong-based Anglo-Eastern.
The BBC's Will Ross says that Africa's most dangerous waters used to be off Somalia but, after the deployment of international warships, the situation there has improved.
There are now more attacks in West Africa – more than one a week in 2017.