US and UK criticise Odinga inauguration in Kenya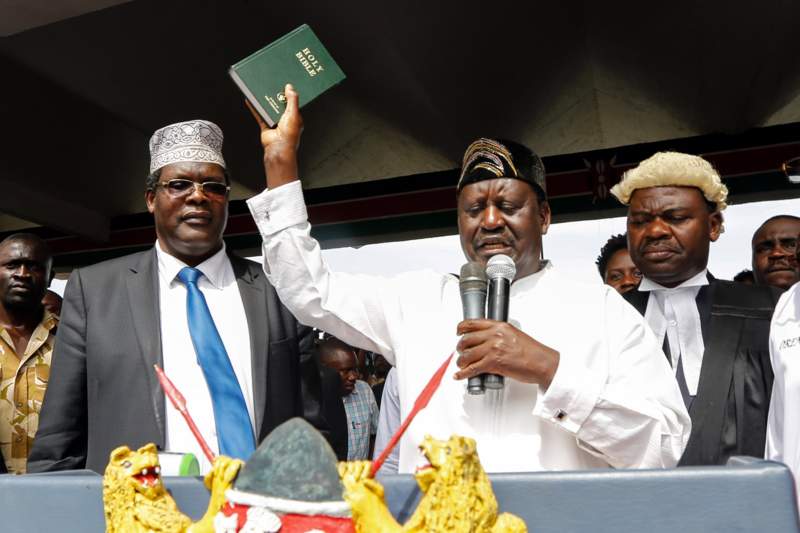 The US and the UK have criticised the mock inauguration of Kenya's opposition leader, Raila Odinga, saying it undermines the country's constitution and rule of law.
On 30 January, Mr Odinga declared himself "the people's president" at a ceremony in Uhuru Park in the Kenyan capital of Nairobi.
The stunt left the US "gravely concerned", State Department spokeswoman Heather Nauert said in a statement.
"Grievances must be resolved through appropriate legal mechanisms," she said.
But she was also critical of the Kenyan's government decision to take hree of the country's biggest television channels – KTN, NTV, and Citizen TV – off air ahead of his "swearing-in".
Despite a court suspending the government's ban, it remains in place.
Ms Nauert said the US was deeply concerned by the government's tactics of intimidation and restriction of the media.