Trump sends 'warmest regards' to Africa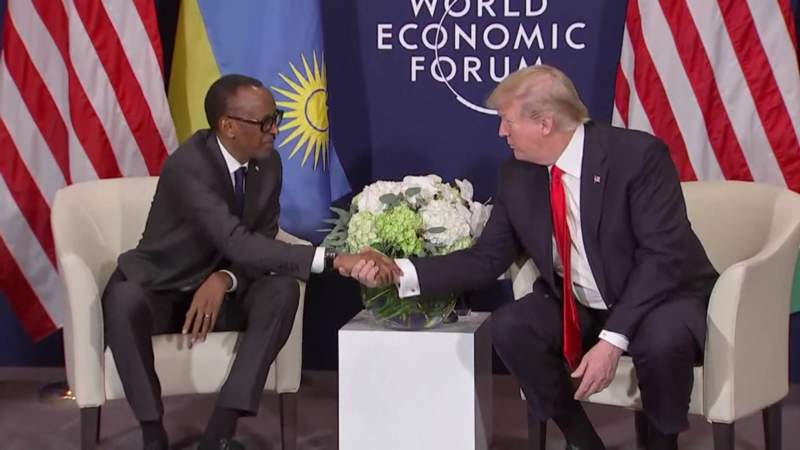 US President Donald Trump has asked Paul Kagame, the president of Rwanda and the African Union's (AU) chairman, to pass on his "warmest regards" to other AU leaders at a meeting in Davos.
The meeting comes weeks after Mr Trump reportedly used the word "shithole" to describe African nations, earning him a stiff rebuke from the AU, as well as from the leaders of countries like Botswana and Ghana.
Mr Trump has denied using that phrase.
But meeting President Kagame one-to-one on the sidelines of the World Economic Forum today, Mr Trump showed no sign of any awkwardness over the incident.
He described their discussions as "tremendous", calling their two nations trading partners who enjoy a "great relationship".
He added:
I want to congratulate you, Mr President, on being the new head of the African Union, that's a great honour… I know you're going to your first meeting shortly. Please give my warmest regards."
President Kagame said they had discused bilateral relations between the two countries – including US support of Rwandan "operations carried out in the world", as well as on matters of the economy, trade, investment and the growing numbers of American tourists visiting Rwanda