Fears as cholera outbreak reaches DRC capital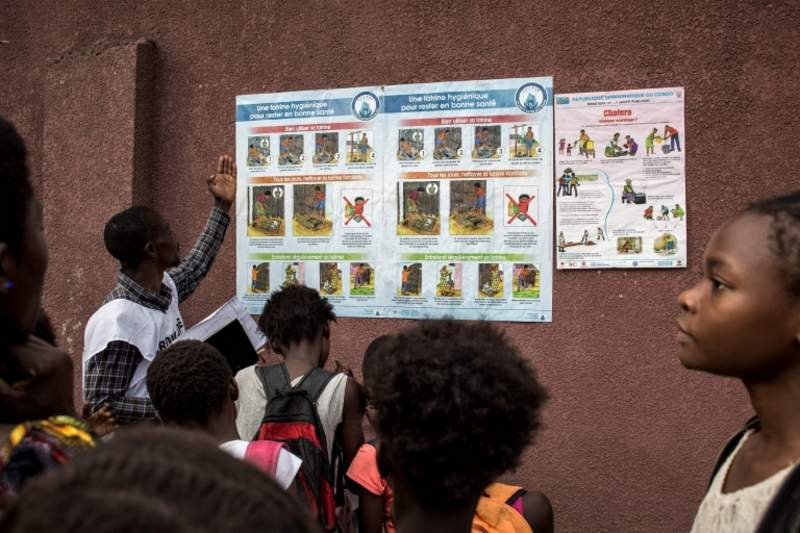 The deadliest cholera outbreak to hit the Democratic Republic of Congo (DR Congo) in 20 years has reached the capital Kinshasa and its 12 million residents, medical charity Medecins sans Frontieres (MSF) say.
The charity treated 157 people within a week of starting its response to the outbreak, one of whom has since died.
Before reaching Kinshasa, the disease had killed 32 people and caused a suspected 826 cases since the end of November.
MSF now fears the outbreak will spread like wildfire in a city which has lacks good access to clean drinking water and has bad sanitation.
But just reaching help can be difficult, as one patient in MSF's health centre in Camp Luka revealed:
I was very weak and so we tried to take a moto-taxi but everyone refused us. Here in Kinshasa there's a lot of stigma attached to cholera, it's a shameful illness. My husband had to carry me on his back for three kilometres to get me here."
Cholera is a bacterial disease transmitted through food and water, causing vomiting and severe diarrhoea that can sometimes lead to deadly dehydration.
Last year it killed 1,190 people in the DRC, infecting another 55,000, the charity said.
Neighbouring Zambia is also struggling to contain a cholera outbreak currently, recording more than 70 deaths since it began in 2017.