H&M stores in South Africa trashed over 'racist' hoodie
Activists from a South African opposition party vandalise H&M clothing stores after a racism row.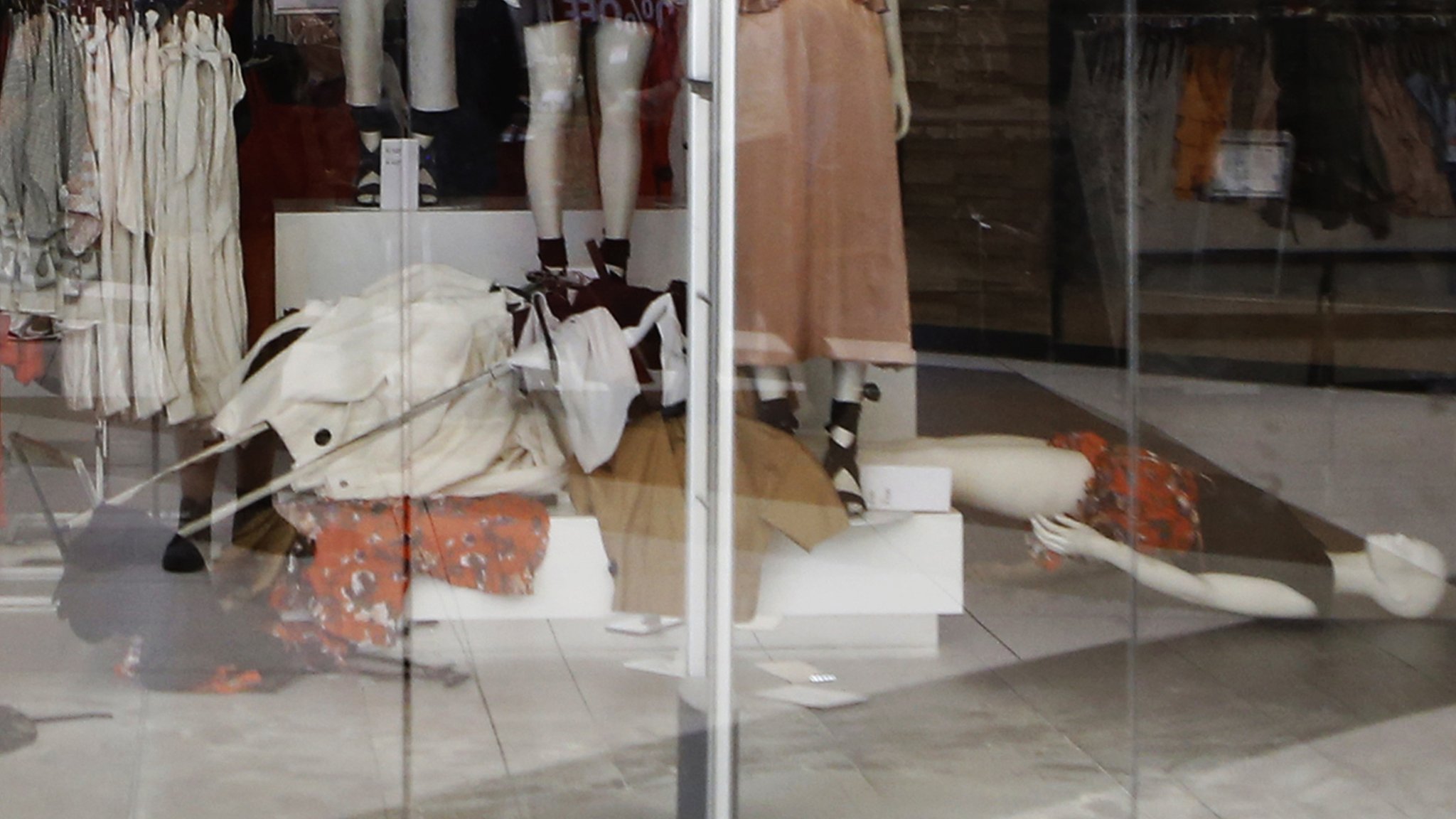 South African police have used rubber bullets to disperse a mob trashing H&M stores in and around Johannesburg, after the brand used a controversial picture of a black child.
The protests were organised by the radical Economic Freedom Fighters' party (EFF).
H&M apologised several days ago for the image, which ran on its website.
It featured a young black boy modelling a green hoodie with "coolest monkey in the jungle" written on it.
The retailer withdrew both the product and the image after it sparked outrage and allegations of racism on social media.
"We're deeply sorry that the picture was taken, and we also regret the actual print," it said in a statement.
Video footage showed activists trashing displays, kicking over clothes rails and shoving mannequins.
Floyd Shivambu, an MP from the EFF, tweeted: "That @hm nonsense of a clothing store is now facing consequences for its racism. All rational people should agree that the store should not be allowed to continue operating in South Africa."
South African Police (SAPS) also tweeted about the vandalism, writing: "Several incidents of protests at H&M stores around the province have been reported.
"At the East Rand Mall the protesters managed to enter the shop & stole several items. #SAPS members had to intervene and dispersed the group of protesters by firing rubber bullets."
EFF leader Julius Malema defended the rampage, saying: "We make no apology about what the fighters did today."
"We are not going to allow anyone to use the colour of our skin to humiliate us, to exclude us," he added.