#AfricanGangs: Communities respond to negative label in Australia
African-Australians claim #AfricanGangs label to share positive stories in a social media campaign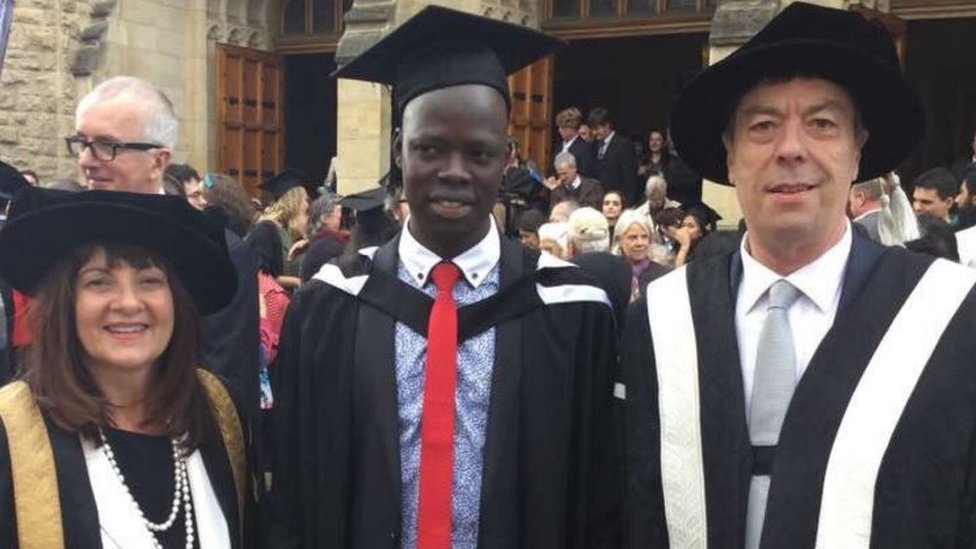 A spate of violent crimes in Australia has led to accusations that young African men are being caught up in gangs.
Now African-Australian communities have reacted angrily to the front-page coverage by promoting positive stories about themselves with the hashtag #AfricanGangs.
The police have blamed some sections of the media for inflaming the situationwith their reporting of the perceived gang violence. Merita Tabain, Victoria police executive director of media and corporate communications, expressed concern in a confidential email to the editors of Melbourne's main media outlets, that aggressive behaviour by journalists might "exacerbate the current tensions".
Prime Minister Malcolm Turnbull weighed in on the issue at a press conference earlier this month where he said that "growing gang violence and lawlessness in Victoria" was "a failure of the Andrews government [Premier of Victoria]".
According to some liberal politicians, Melbourne is in the grip of growing gang violence and lawlessness which is being attributed to African-Australians predominantly from the South Sudanese community.
The issue has sparked a debate about what to call the recent criminal activity and whether it should be labelled "gang" crime.
African-Australians have been fighting back against the gang label through social media. Using the #AfricanGangs hashtag, they have been posting online positive messages and pictures of themselves.
One Twitter user posted a photo of her brother in military garb standing with former Australia Prime Minister, Tony Abbott.
Another tweeted a photo of himself at his graduation with former Australia High Court judge, Michael Kirby.
As well as using the #AfricanGangs hashtag, some social media users have been changing their names on Twitter to show their support for the online campaign.
Twitter user @MakMayek changed his name on his profile to The African Gang and called for others to change their names as well.
Other users such as The #AfricanGangs Matriach and the UnWilling #AfricanGangs Member obliged and tweeted pictures showcasing their families and their achievements.
Many of the pictures and hashtags people posted came with ironic comments. Medic, Jaztyn Makuei, posted his #AfricanGangs picture of himself in scrubs and said he was draining the economy by working until the early hours of the morning in a hospital emergency room.
Wider support
An African-Australian community taskforce has been set up by police in Victoria to tackle youth crime, amid what the Chief Commissioner for Victoria police, Graham Ashton has described as an increase in public disorder and misbehaviour.
The #AfricanGangs hashtag has received support from the wider Australian community. Many have tweeted their backing for the social media counter-narrative but some have also pointed out that any sort of problem to do with criminal activity should not be ignored.