Parades, dance and models
A selection of the best photos from across Africa and of Africans elsewhere in the world this week.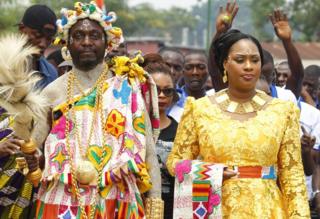 In Ivory Coast's main city of Abidjan, people take part in a festival which honours the Ebrie people, who trace their origins to the Ashanti kingdom.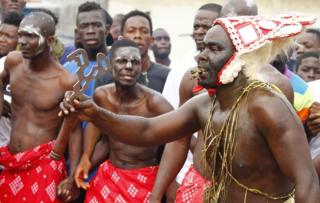 The 300-year-old festival in the Abobodoume suburb marks the group's flight from the Ashanti, which best known in neighbouring Ghana. But about 20% of Ivorians trace their origins back to groups related to the kingdom, according to EPA.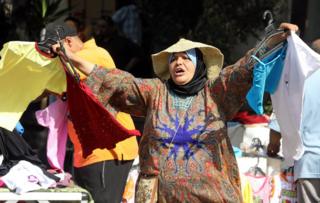 On Thursday, a woman sells clothes at a street market in Cairo.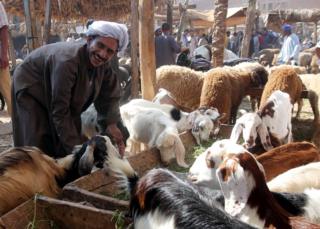 Also in Egypt, a man holds a sheep ahead of the Muslim sacrifice festival of Eid al-Adha at a local market in Giza city.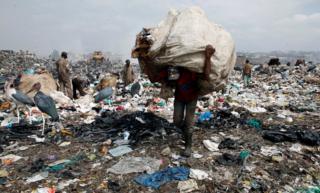 In Kenya, a man carries a big sack at the country's biggest dumpsite in the capital, Nairobi, ahead of a ban on the use of plastic bags.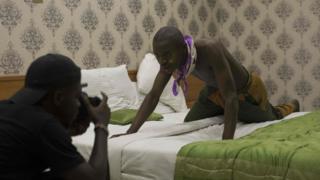 A male model strikes a pose for a magazine shoot in Nigeria's largest city of Lagos.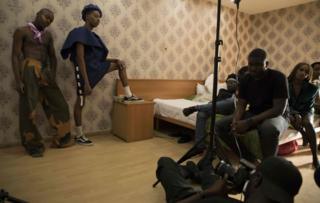 The photo shoot for the publication known as A Nasty Boy Magazine aims to push the boundaries of masculinity and included this photo of men wearing mini-skirts.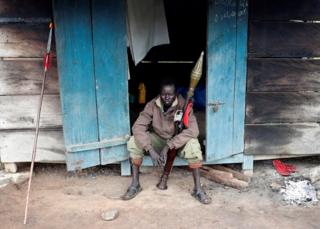 A South Sudan rebel poses with his weapon on his day of rest in Yondu near the southern city of Kaya.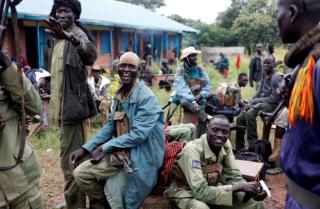 The rebels were preparing for an attack against government soldiers based in the town of Kaya, near the Ugandan border.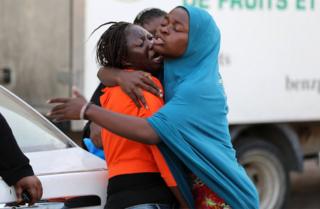 A migrant consoles another who was not allowed to return home from a detention centre on Tuesday in Libya's capital, Tripoli.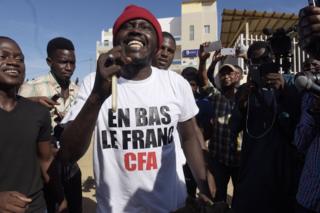 On the same day, supporters of activist Kemi Seba celebrate his release in the Senegalese capital Dakar, after he was arrested for burning a CFA banknote.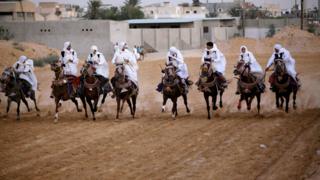 On Saturday, Libyans in traditional costumes compete in a horse race in the capital, Tripoli.
Images courtesy of AFP, EPA, Getty Images and Reuters